August 2019
| Mon | Tue | Wed | Thu | Fri | Sat | Sun |
| --- | --- | --- | --- | --- | --- | --- |
| | | | 1 | 2 | 3 | 4 |
| 5 | 6 | 7 | 8 | 9 | 10 | 11 |
| 12 | 13 | 14 | 15 | 16 | 17 | 18 |
| 19 | 20 | 21 | 22 | 23 | 24 | 25 |
| 26 | 27 | 28 | 29 | 30 | 31 | |
Calendar
Top posting users this month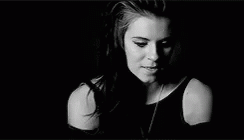 Public thread for character forms
&&.
layout. Look but do not copy.
Last edited by Ozzieoddle on Tue Feb 21, 2017 8:55 am; edited 1 time in total
_________________
......................
.......................
━━━━━━━━━━━━━━━━━━━━━━━━━━━━━━━━━━━
I'm the type of person that cares too much. I build myself upon my experiences and it leaves me
broken.
━━━
ozzie · pvris · slytherin · virgo · she/her
→tags →aesthetic →mood →location

→portrayed by Mackenzie Foy
❝
I gaze into infinity, a world of dreamers.
❞​
ROSARY BELLE CHARMING
→Fourteen →EMT →Female →Aquarius
...
character notes;;
→

Born Rosary Belle Charming on a Saturday morning,
eighth of February,1993, this petite female of merely
fourteen was named after her maternal grandmother.
She recognizes the constellation Aquarius as her zo-
diac sign and she is shown to share some traits with
the stereotypical Aquarius, specifically her open-mind-
edness and adaptability.

One of her most recognizable traits would be her love
of music, especially rock. Her favourite band being My
Chemical Romance, a band that has been gaining pop-
ularity due to the recent release of their album, The B-
lack Parade.

Another remarkable trait, or in this case, habit of Rose's
is her tendency to burst out a well-thought snide remark
in Spanish, her maternal grandmother's native tongue.
Rose is particularly close to her grandmother and is qui-
te eager when it comes down to learning Spanish, no m-
atter how annoyed her grandmother would be, yelling at
her to pay attention. If Rose had to sum her grandmoth-
er up in one sentence, it would be "Rosaria, I swear to
Christ, get on with your work." Rose's maternal grandm-
other is also the only one who calls her "Rosa", or "Ros-
aria."

Despite her snide remarks, Rose isn't the one to resort
to violence in the first place. If provoked, she would cu-
ss in rapid Spanish, but never attack. Rather, she is afr-
aid of confrontation and would immediately back down
if it seemed that a fight was about to occur.

Adding onto this, Rose would much rather be left alone,
as she does not like teamwork, and avoids it, unless n-
ecessary. She doesn't like admitting that she requires
help from anyone, a testament to her forever stubborn
and prideful nature.

Rose has no trouble adapting to new situations. While R-
ose may keep her friends close to her heart and care f-
or them more than she cares for herself, she welcomes
change, and would pursue a new path, regardless of wh-
o she has to leave behind.

This petite female of 5'2'' is very concentrated on her w-
ork, though not necessarily schoolwork. Rose solely con-
centrates on tasks that peak her attention, mainly her j-
ob as an EMT. She looks up to the paramedics, and is h-
ell bent on becoming one herself.

Long story short, Rose may be snide at times, but in the
end, all this petite fourteen year old is a stubborn achie-
ver that would take every opportunity she saw with a
caring heart.

_________________
......................
.......................
━━━━━━━━━━━━━━━━━━━━━━━━━━━━━━━━━━━
I'm the type of person that cares too much. I build myself upon my experiences and it leaves me
broken.
━━━
ozzie · pvris · slytherin · virgo · she/her
FEMALE;
Elena Valerie Clare Marina Selene Cassidy
Melissa Autumn Sabrina Sadie Mia Abigail
Lily Aria Serena Allison Natalia Vivian Esme

x

MALE;
Noah Liam Aiden Oliver Nathan Caleb
Dylan Connor Christian Ashton Dominic
Christopher Michael Jace Parker Tyler
Jason Arden
Create an account or log in to leave a reply
You need to be a member in order to leave a reply.
Log in
Already have an account? No problem, log in here.
Log in
---
Permissions in this forum:
You
cannot
reply to topics in this forum