August 2019
| Mon | Tue | Wed | Thu | Fri | Sat | Sun |
| --- | --- | --- | --- | --- | --- | --- |
| | | | 1 | 2 | 3 | 4 |
| 5 | 6 | 7 | 8 | 9 | 10 | 11 |
| 12 | 13 | 14 | 15 | 16 | 17 | 18 |
| 19 | 20 | 21 | 22 | 23 | 24 | 25 |
| 26 | 27 | 28 | 29 | 30 | 31 | |
Calendar
Top posting users this month
------------------------------------------------------------
------------------------------------------------------------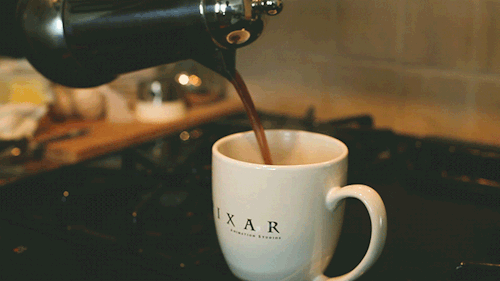 ------------------------------------------------------------
Last edited by rose, on Thu Dec 29, 2016 1:26 pm; edited 5 times in total
~

[ faceclaim ; teresa oman ]

~
~
~
name - ciara marie tomlinson
age - 21
d.o.b - 8th of october, 1995
gender - cis-female
sexuality - homosexual
ethnicity - caucasian, irish-english
nationality - irish

Last edited by pastels on Fri Feb 03, 2017 2:45 pm; edited 25 times in total
x
xxx xxx xxx ★ ╌ FELICITY
xxx xxx xxx xxx xxx xxx xxx ( location the coffee shop ) ( outfit click )
xx The pitter-patter of the rain resounded on the slick, dark grey pavement slabs of a small, quaint English town's High Street. Started out as a gentle natural lullaby, the rain shower progressed—and for the worse, heavy droplets of water thundering onto the town below as citizens hastily scrambled off the streets to take refuge inside their own homes. Breathlessly, a ginger-haired young woman briskly pushed the door of the tiny little café, the very café located at the other end of the High Street. It was low-key, but the redhead that had moved into town mere weeks ago couldn't lie that she became flustered by the large crowds seeking safety from the rainshower in either of the two pubs. Quietness, at least for today, was what the female desired.
xx A bell rang out through the one room of the café, signalling a new customer arriving. Felicity moved quickly across the wooden flooring, her shoes tapping as she walked and, much to her surprise, her arrival didn't attract the attention of any of the current customers. They were on either side of the room, sipping their coffee or whatever, and perhaps nibbling on a piece of cake, sat content on the comfy-looking, cushioned couches or stools. Then she paused, hovering by the countertop as she peered over the tall glass container of all sorts of cakes, traybakes and the like, catching the eye of a female behind the cashier. She appeared a little younger than Felicity and had a fair shade of blonde hair that fell to her shoulders. Her eyes were a noticeable piercing grey-blue and, specifically, they were particularly that pretty shade of light blue.
xx "He—M-Morning," Felicity began, her native Scottish accent thick as she spoke, simply to attract the blonde's attention before glancing hastily at the menu. It consisted of a blackboard with the possible options written in white chalk in cursive handwriting. Felicity's eyes fixed on the writing underneath the "coffees" subtitle. "May I just have a . . . cappuccino, please?"
x
~

[ faceclaim ; teresa oman ]

~
~
~
"Jesus Christ Ciara, watch where you're going!"
"Sorry, sorry! I'm sorry... Sorry..." Ciara regained her balance and began picking up clumps off chocolate cake that now littered the shop's tiled floor, her face flushed with a deep pink. She quickly scooped the pieces of desert into her cupped hand whilst her boss, of whom she had just collided with, stood over her, with a look of disapproval on his face. She scuttled over to the counter and ducked behind it, evading the customer's amused faces, with her boss following after her. Ciara threw wasted pieces of cake in the bin located under the counter and sighed a breath of relief.
"Ciara!"
Ciara jumped up and hit her head against the counter in the processes, crumpling back onto the floor with a groan. She quickly recovered within a few moments, rolling out from under the counter and rising to her feet, her face a deeper shade then it had been previously.
"You aren't wearing contacts, are you?" Her boss asked quizzically, adjusting his glasses and raising an eyebrow.
"Well, I-" She began to defend herself, but with one look at him hung her head in shame. "I forgot to put them in this morning." She said tremulously, pouting like a small child.
"You have glasses for a reason, though."
"Ah, ah!" She exclaimed, perking back up and wiggling a finger in front of his face. "You know how much I hate them, Charlie!" He ran a hand through his hand through his hair and sighed, thinking of what to do. Finally, after a few moments, her had came to a conclusion.
"If they bother you that much, don't wear them," Ciara interrupted with an excited squeak. "However do not go running at full pelt though the shop again when you're half blind!" Ciara considered him for a moment, before nodding and bounding over to the till and bumping the cashier out of the way with her hip. He looked mildly offended and went off to the back, but not before sharing a look of exasperation with Charlie.
"I'll stay here, then!" She said, with an air of stubbornness. Charlie nodded and nonchalantly waved at her with a tired expression, entering the back mumbling something along the lines of "You do you, as long as I get paid."

The clouds from early morning had burst open, a light drizzle of rain glazing the rustic English town. The bell on the door tinkled primly, but Ciara did not pay attention, as she was too busy doodling flowers on a small chalkboard with pink chalk and sipping from a mug of tea that had the words "Boss Bitch" emblazoned upon it.  
"He—M-Morning," came from someone the other side of the counter, and Ciara's eyes flickered upwards. And then, simultaneously, both her chalk and her mouth dropped. A young woman, her red hair peppered with a constellation of raindrops on it. Her lips plump and her eyes a striking teal green, Ciara was practically star-struck.
"May I just have a . . . cappuccino, please?"
It took a moment for Ciara's voice-box to activate fully.
"J-Just a cappuccino? We have cake- Cake is nice. Our cake's pretty good. I like cake... Would you- Ah!, right, cappuccino! Cappuccino. Yes. Um... Hold on a sec."
Create an account or log in to leave a reply
You need to be a member in order to leave a reply.
Log in
Already have an account? No problem, log in here.
Log in
---
Permissions in this forum:
You
cannot
reply to topics in this forum